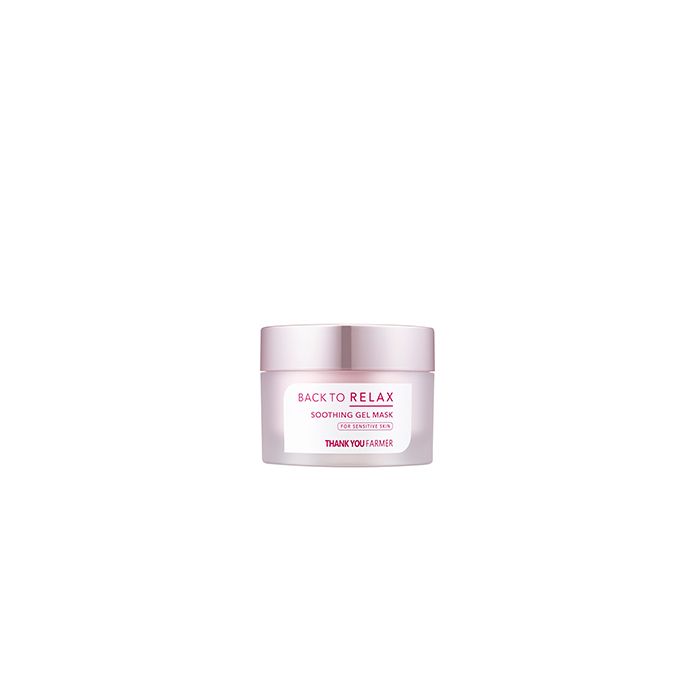 Welcome a must-have to your routine! This is a cooling, moisturizing gel mask that helps soothe irritated, dry skin. Great for all skin types including sensitive skin, dehydrated or irritated skin.
The key ingredient in this lightweight mask is pomegranate extract, which contains a high level of vitamin C to help prevent cell damage, speed healing and repair sun damaged/aging skin. Also included are cica, fig, licorice, aloe vera leaf juice extract and other botanical extracts, which contain soothing and moisturizing properties to reduce redness and combat sensitivity to reveal your skin's natural beauty. Additionally, soluable collagen prevents moisture evaporation to create plump skin while sodium hyaluronate, allantoin and panthenol enhance hydration.
Pomegranate extract, Asiatic pennyworth extract, fig extract, aloe vera leaf juice, water - soluble juice collagen, panthenol. The formula is free of mineral oil, paraben, Benzophenone, artificial pigment and Chlorphenesin.
How To Use
You can use this mask in of two ways! 1. Apply onto clean skin 2. Leave on for 10 - 20 min 3. Rinse with water OR 1. Apply onto clean skin 2. Leave on as a overnight sleep mask
THANK YOU FARMER
Thank You Farmer believes in creating products that focus on pure and honest ingredients. Rooted in the mentality of a farmer, the brand refuses to take shortcuts with nature or skin care, and instead uses real, hard-working ingredients to help strengthen skin over time. Our goal is to achieve balance for healthy skin slowly and naturally without burdening the skin. We promise you the true beauty that will shines over time.
All Reviews
best sleeping mask

Teksturnya gel-thick occlusive gitu. Ada sedikit scent tapi masih cukup subtle. Produk ini bagus banget untuk "kalemin" Buat ngunci night skincare juga bagus meskipun emang sedikit lengket ya karna dia stay diatas kulit, tapi performancenya sebagus itu

Relaxing Mask terenak

Masker ini teksturnya mirip banget sama jelly. pas diapply dingiiin banget. kulit langsung relax rasanya. trus pas dibilas juga langsung lembab, plump, jadi lebih sehat kulitnya. cocok buat yang kulitnya kusam dan dehidrasi

Overnight Mask

Hayuuuk siapa pecinta masker overnight? ini nih THANK YOU FARMER Back To Relax Soothing Gel Mask, Key mulai dari packagingnya yang cute ini yang suka warna pink pasti pengen punya deh. Kemasannya yang 100ml kirain bakal cepet abis ternyata ngga ini lumayan awet si aku pakai malam hari sebelum tidur seminggu 2-3x pamakaian jangan setiap hari juga guys bisa juga si kalau mau dipakai selang-seling sama skincare kalian yang lain, paginya kulit kerasa banget lembab cocok banget yang kulitnya kering. Tekturnya gel dan cepet ngeresap ke kulit wanginya rose gituuu relaxing banget dipakai sebelum tidur.
Related Products