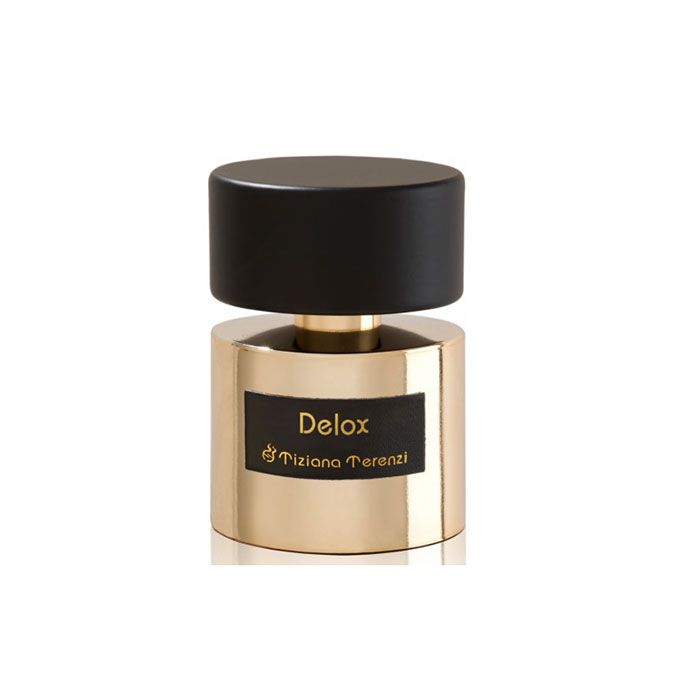 The essence of summer, without a care in the world, and full of inebriating scents blown into the area by the valMeltemival (typical wind of these latitudes), with its warm, sensual embrace, is magically contained in this fragrance inspired by the unspoiled, ancestral beauty of the Mediterranean.
This creation is inspired by the journey by sailing boat around the Cyclades islands of the Greek archipelago and its bouquet contains all the colours and flavours of the most genuine and southernmost Mediterranean.
Top Notes: White Hyacinth, Royal Iris, Coffee
Middle Notes: Turkish Rose, Vanilla, Sweet Myrrh
Base Notes: Amber, White Musk, Acacia Honey and Cedar Wood
How To Use
Spray on the body or clothing. Avoid contact with eyes or irritated skin. If occurs, wash with water to clean. Keep away from fire or flame source.
TIZIANA TERENZI
The creation of these perfume essences comes from the never ending quest to depict and capture emotions. These perfumes embody the powerful Faustian desire to try to hold on to a beautiful moment, and the constant exploration of the self and the non-self. The perfume uses its full power to evoke the experience of being by the fire: a moment which represents a life lived to the fullest and intense, squeezing the last drop, living in the moment, the sharing of an intimate moment with the rest of the cosmos. To experience a perfume with this kind of structure requires time, patience, perseverance, and wisdom. In fact, it does not reveal its essence to just anyone. You cannot just decide to wear it. IT will be the one to choose YOU if it feels you have the right soul to truly understand it..
Kamu Mungkin Juga Suka