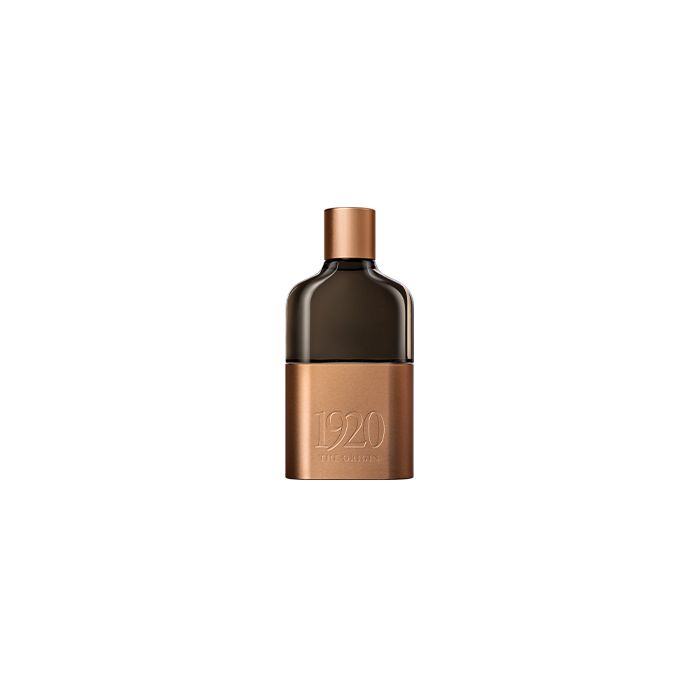 Tous 1920 Man EDP 100 ml
TOUS
A woody - spicy fragrance for men
Tous 1920 is a new fragrance by the house of Tous perfect for a classic - modern and elegant getlemenTHE FRAGRANCE Accessories always give a special touch to your style, but they don!t dominate your personality. You are still who you are. This is what happens with TOUS 1920 The Origin, because, at first, the fragrance is light.TOUS 1920 The Origin is a mix of coolness and self-confidence, with a secret of tender jasmine and nobility at its base. The top notes are citric thanks to the Bergamot and intriguing with Cardamom and Pink Pepper. Fresh Jasmine petals in the heart add tender notes to the masculine fragrance that are strengthened at the base with the nobility of Cedar Woods and Bio-Patchouli, which blend together withGrey Amber accord.
Top Notes: Bergamot, Black Pepper and Cardamom Middle Notes: Cumin, Jasmine and Tea Base Notes: Cedar, Patchouli and Ambergris
How To Use
Spray on the body or clothing. Avoid contact with eyes or irritated skin. If occurs, wash with water to clean. Keep away from fire or flame source.
TOUS
Founded in 1920, TOUS is a family business which surprises its customers with original jewellery created in noble materials. Over the last few years TOUS has become a lifestyle brand with its jewellery, bags, fragrances, watches, glasses and accessories. The brand is present in over 40 countries with more than 400 points of sale in cities such as New York, Mexico DF, Moscow and Tokyo. TOUS fragrances are sold in more than 100 countries and are renowned for transmitting motions through unique design which captivates theh different TOUS customers.
Kamu Mungkin Juga Suka
Semua Ulasan
Woody spicy

Enak banget wangi nya dan di tubuh saya wangi nya bertahan seharian recomend banget nih parfume... Trims cnf

Warm Spicy

Warm spicy, woody, patchouli

Masculine & Spicy

Beli buat hadiah untuk suami. Aromanya maskulin dan agak spicy, kemasannya juga simple dan nggak ribet.

WOODY

Tipe wangi woody tapi masih woody yang light, makin lama makin enak wanginya!

wnagi rempah

parfum ini cocok buat cowo yg suka wangi rempah woody gitu, wanginya mature bgt