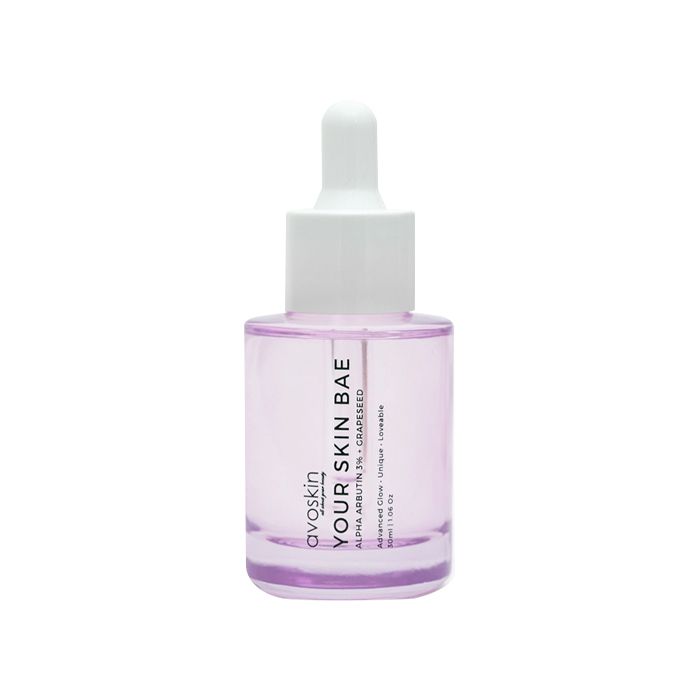 Avoskin Your Skin Bae Alpha Arbutin 3% + Grapeseed 30 ml
AVOSKIN
Brightening & Antioxidant Serum
A serum that combines Alpha Arbutin 3% active ingredients and natural extracts from Grapeseed to brighten the skin and fade blemishes. Alpha Arbutin is the most effective and safe brightening agent for the skin. While Grapseed contains antioxidants to keep skin cells healthy. Not recommend for pregnant or breastfeeding mom.
Aqua, Alpha-Arbutin, Butylene Glycol, Glycerin, Hydroxyethyl Cellulose, Phenoxyethanol, Chlorphenesin, Vitis Vinifera (Grape) Seed Extract, Dissodium EDTA, Dissodium EDTA.
How To Use
Apply a few drops to the face in the morning and evening. Massage the skin gently. For optimal results always use The Great Shield Sunscreen the next day.
AVOSKIN
Since it was first established, Avoskin is committed to provide the best products from natural ingredients. Realizing ::Pesona Cantik Alami:: (Natural Beauty) is our mission to desire that natural beauty can be obtained by all women.We believe that everyone has the right to get the best essence of natural wealth. Avoskin continues to innovate by cultivating the benefits of sustainable resources supported by advanced technology to produce valuable products for your daily treatment.