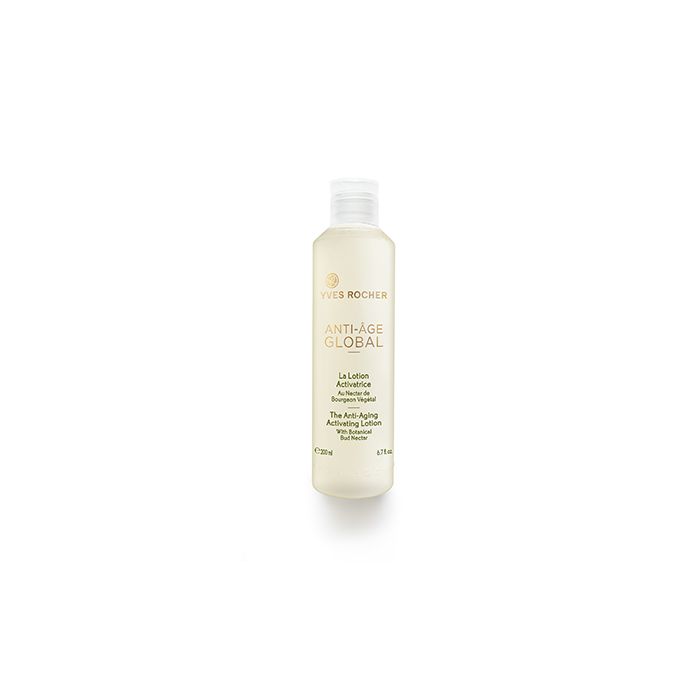 Yves Rocher Anti-Age Global The Anti-Aging Activating Lotion 200 ml
YVES ROCHER
Prepares your skin and activates radiance in a single step.
Its fresh and moisturizing texture works in combination with the Anti-Aging Correcting Supra Essence for smooth and renewed skin. Enriched with Botanical Bud Nectar for its unique regenerative ability. It works at the core of skin for an exceptional regeneration of its appearance after 72h and improves its cohesion to recreate perfect harmony* thereby contributing to global anti-aging action.
Its + : Moisturizing fresh texture.
Our Commitment:
- 96% ingredients from natural origin
- Mineral oil-free
- Vegan: Formulated products without animal derivatives
- PET bottle containing 25% recycled PET
Dermatologically tested formula
YVES ROCHER
Yves Rocher is a worldwide cosmetics and beauty brand, founded in 1959 by the French entrepreneur Yves Rocher in La Gacilly. Yves Rocher invented a new form of beauty, with the highest respect for women and nature. It is the only global cosmetic brand to control the entire life cycle of its products: from the plant to the skin of its 30 million clients. This specificity allows Yves Rocher brand to lower enviromental impact and offer every woman quality products at an accessible price.