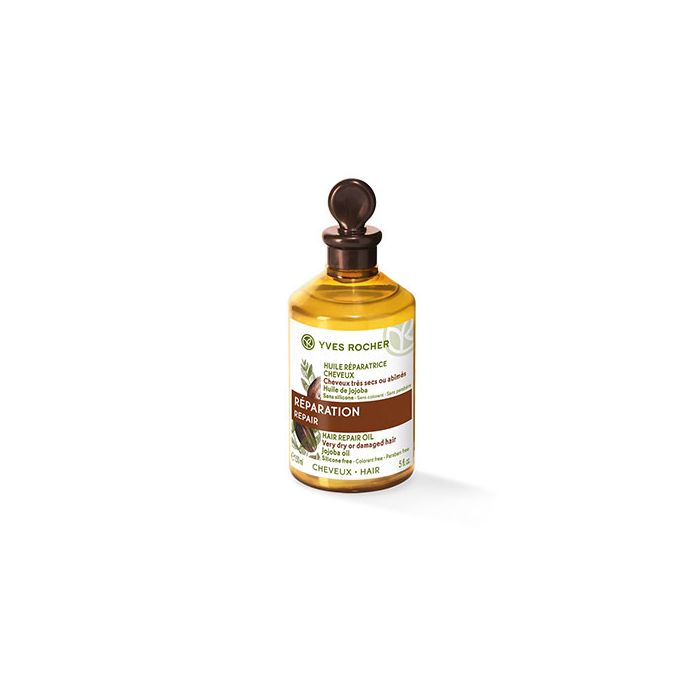 YVES ROCHER HAIR REPAIR OIL 150 ML
YVES ROCHER
Exceptionnal care for gorgeous hair.
Enriched with restorative Babassu Oil and Macadamia oil, this concentrate of rich oils nourishes and softens the hair, giving it a shinier appearance. It makes the hair ultra soft and shiny.
How To Use
Apply twice a week onto dry hair, before using shampoo. Leave on for 10 minutes and rinse off
YVES ROCHER
Yves Rocher is a worldwide cosmetics and beauty brand, founded in 1959 by the French entrepreneur Yves Rocher in La Gacilly. Yves Rocher invented a new form of beauty, with the highest respect for women and nature. It is the only global cosmetic brand to control the entire life cycle of its products: from the plant to the skin of its 30 million clients. This specificity allows Yves Rocher brand to lower enviromental impact and offer every woman quality products at an accessible price.