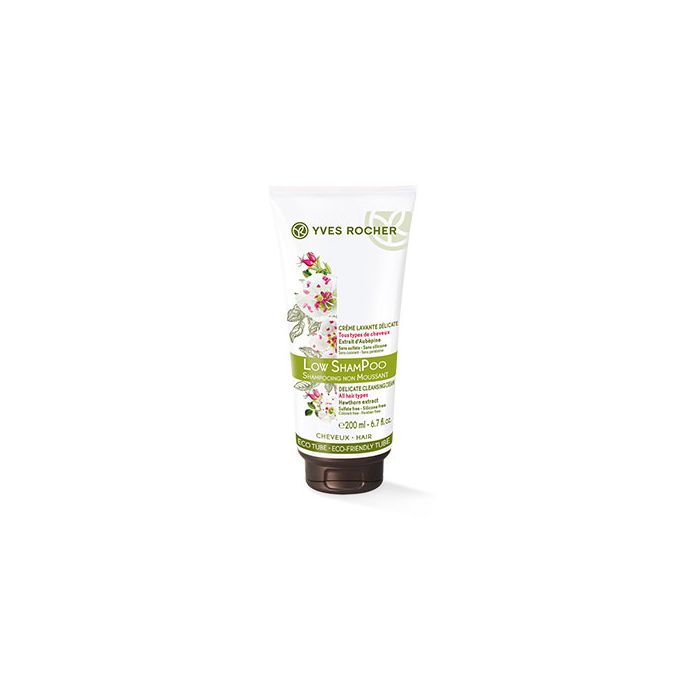 Yves Rocher Low Shampoo Delicate Cleansing Cream 200 ml
YVES ROCHER
The new way to wash your hair!
The new way to take care of my hair! A new experience: the Low Shampoo*! What is the Low Shampoo? Inspired by the no pow (no shampoo) method used in the United States, the Low Shampoo* is a new way to wash the hair. Switch your classic shampoo with a hair care enriched in cleansing agents. It!s the new trend in the daily hair care routine. Let yourself be surprised by its new formula which does not foam! This Delicate Cleansing Cream protects the integrity of the hair fiber even used daily.
BEAUTY RESULTS: intensely nourished, you hair are silky and soft, visibly more beautiful. A delicate formula in a no-foaming texture care: 0% SULFATE 0% SILICONE 0% PARABEN 0% COLORING
*No-foaming shampoo
Exp: Oct 2020
How To Use
Apply shampoo on hair that has been moistened. Lightly massage then rinse until clean. Avoid eye area.
YVES ROCHER
Yves Rocher is a worldwide cosmetics and beauty brand, founded in 1959 by the French entrepreneur Yves Rocher in La Gacilly. Yves Rocher invented a new form of beauty, with the highest respect for women and nature. It is the only global cosmetic brand to control the entire life cycle of its products: from the plant to the skin of its 30 million clients. This specificity allows Yves Rocher brand to lower enviromental impact and offer every woman quality products at an accessible price.
All Reviews
Hair Color

:

Other Colors

Unik

Ini sih cocok banget buat travelling, ngurangin penggunaan air.

Awalnya aneh karena gak ada busa, tapi after wash enak juga lembut dan bersih hehe.