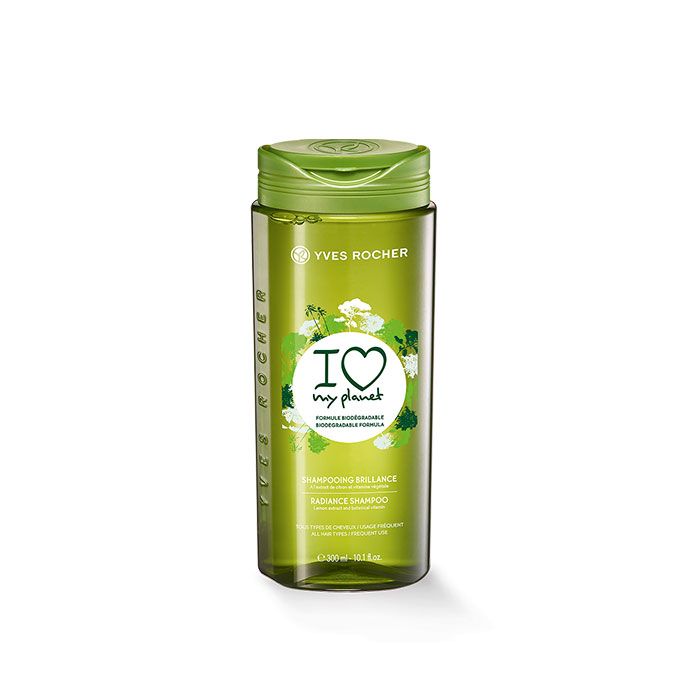 Yves Rocher Radiance Shampoo I Love My Planet 300 ml
YVES ROCHER
Gentle on my hair and my Planet
Radiance shampoo that gently cleans all types of hair. Enriched with botanical vitamins and lemon extract, it makes hair radiantly shiny. Proven effectiveness: Soft hair that's radiantly shiny.
Its +: Fresh silicon-free gel texture with a citrus fragrance.
Our Commitment:
• This formula was specially developed to meet strict standards on biodegradability and has minimal impact on marine ecosystems.
• 99% ingredients from natural origin
• Botanical cleansing base
• Easily biodegradable silicon-free formula
• Recyclable bottle made 100% from recycled plastic (except additive)
• Less impact on marine ecosystems
• Meets strict biodegradability standards
• Reduces packaging waste
• 1 product bought = 1 tree planted by the Yves Rocher Foundation
How To Use
Apply to previously wet hair, massage into the scalp. Rinse thoroughly.
YVES ROCHER
Yves Rocher is a worldwide cosmetics and beauty brand, founded in 1959 by the French entrepreneur Yves Rocher in La Gacilly. Yves Rocher invented a new form of beauty, with the highest respect for women and nature. It is the only global cosmetic brand to control the entire life cycle of its products: from the plant to the skin of its 30 million clients. This specificity allows Yves Rocher brand to lower enviromental impact and offer every woman quality products at an accessible price.