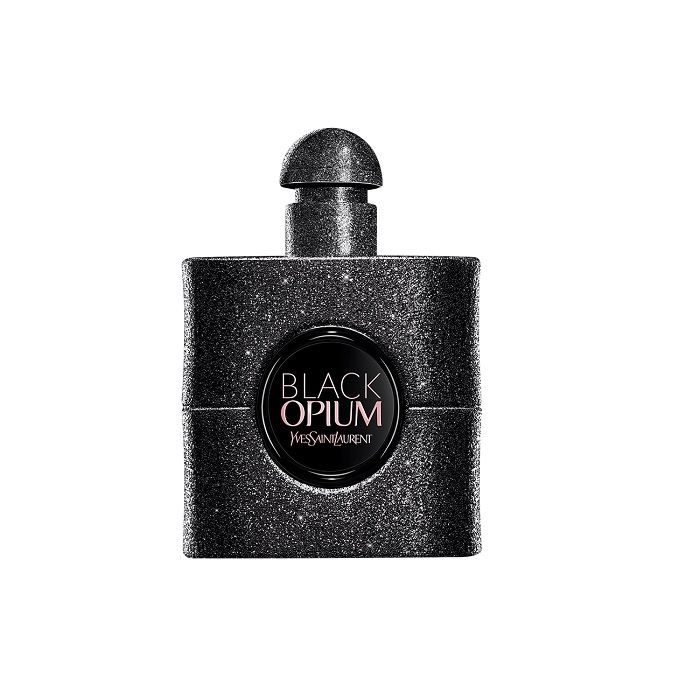 A bold new twist on the classic Eau de Parfum, this perfume takes the seduction to the extreme with indulgent and decadent notes of coffee, vanilla bourbon and jasmine. This seductive women's perfume is inspired by the edgy and daring woman. Emboldened by the strong scent of coffee, the sensuous ladies perfume captivates the senses.
Sensual. Feminine. Glamorous. The Black Opium Eau de Parfum Extreme woman is the heroin of a thrilling virtual game. Edgier, bolder & sexier than ever. With a single exhilarating spray, she crosses into the Extreme. Ready to live the ecstasy.
Like adrenaline surging in your veins. The new BLACK OPIUM EAU DE PARFUM EXTREME makes you dance all together, all night long. With your crew. Higher than ever. You play the game.
AN ULTRA-BLACK INTENSITY. TO THE EXTREME.
The black & white contrast of the original EAU DE PARFUM is taken to its ultimate tension. Extra-black coffee. Ultra-white flowers. An overdose of patchouli. No concessions. No limits. A shot of pure ego rushing through your body.
Key Notes: Coffee, Vanilla Bourbon, Jasmine
Size
90 ML
How To Use
Spray on the body or clothing. Avoid contact with eyes or irritated skin. If occurs, wash with water to clean. Keep away from fire or flame source.
YVES SAINT LAURENT
Yves Saint Laurent is the French fashion house founded by Yves Henri Donat Mathieu-Saint-Laurent. The house and designer are often abbreviated as YSL. Laurent became known for his exquisitely-tailored women's suits, and is credited with creating the first women's tuxedo. The first designer to announce his expansion from couture into ready-to-wear, he is credited with making chic ready-to-wear fashions available to the mass market, and for making ready-to-wear a reputable business for designers.Cosmetics and perfumes have long been included in the designer's offerings.