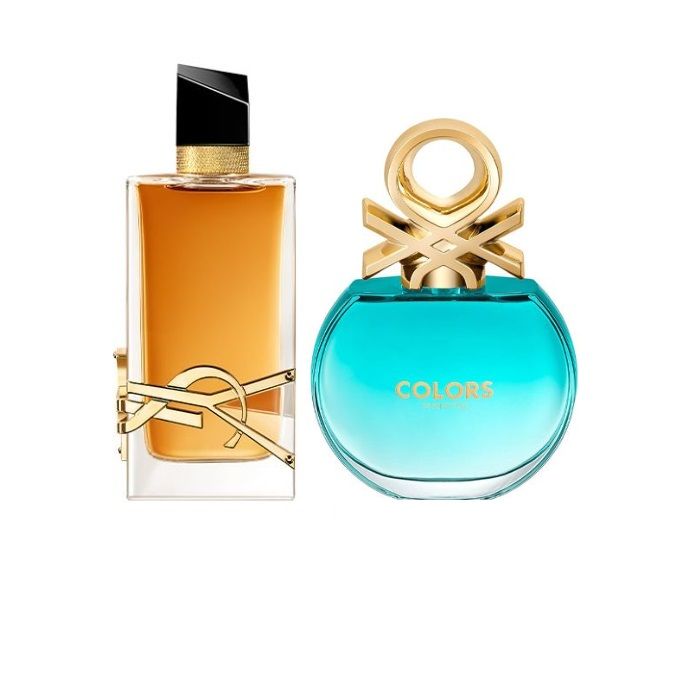 an Oriental Warm Florals fragrance for women and men.
The new fragrance of freedom by Yves Saint Laurent, a statement fragrance for those who live by their own rules. It combines lavender essence from France with the sensuality of Moroccan orange blossom, for a unique floral fusion complemented by a daring note of musk accord.
Key Notes: Lavender Essence, Orange Blossom, Musk Accord
How To Use
Spray on the body or clothing. Avoid contact with eyes or irritated skin. If occurs, wash with water to clean­­­­­­. Keep away from fire or flame source.
YVES SAINT LAURENT
Yves Saint Laurent is the French fashion house founded by Yves Henri Donat Mathieu-Saint-Laurent. The house and designer are often abbreviated as YSL. Laurent became known for his exquisitely-tailored women's suits, and is credited with creating the first women's tuxedo. The first designer to announce his expansion from couture into ready-to-wear, he is credited with making chic ready-to-wear fashions available to the mass market, and for making ready-to-wear a reputable business for designers.Cosmetics and perfumes have long been included in the designer's offerings.
All Reviews
PARFUME DUALIPA

parfum terbaik sejauh ini, wanginya beneran awet banget apalagi kalo ga sengaja nempel dibaju 2 hari ga ilang. kalo pake parfum ini emang ga cocok banget kalo cuma dipake buat main atau nongkrong biasa, soalnya wanginya "serius". kalo notes sih baca masing-masing aja ya, ini gue mau ngejelasin experience pas make aja. jadi wanginya seger tapi bukan yang citrusy tapi lebih ke herbal(?) somehow wanginya ngingetin gue sama rootbeer, terus lama-lama wanginya lebih soft dan powdery. yang gue suka vanillanya juga bukan yang manis banget wanginya jadi balance dan gue akui ini bukan parfum yang bisa disukai semua orang tapi yang gue suka ini parfum lavender, vanilla yang enak dan ini parfume mehong yang berkarakter berkasta dari segala wangi2an kasta sultan yang akan menempel di loe pengguna nya cowo cewe boleh pakai. Bagi gw ini unisex

Wangi Oriental

Ini wanginya lumayan tebel gitu, aku suka dry down nya. kek ada hint of jasmine trs campuran vanilla ama musk nya. enak banget deh. di baju aku bertahan 2 harian gitu wanginya, awet banget. terus disemprot 1 semprot doang udah kecium wanginya dr jarak 2m. Kalu km suka Oriental Za**, ini tuh kek versi dewasanya, dng notch yg beda. tapi masi di keluarga oriental juga. Kalau baru masuk di dunia parfum, wangi ini berasa berat banget sih, kek butuh confidence banget pakenya. Bottle nya lucu bet, tapi ga ergonomis. tapi lucu haha

unik

aku beli parfum ini online dan terhipnotis oleh bentuknya yang elegan. aku liat riviewnya di youtube. waktu pertama disemprot baunya aneh dan bukan aku banget tapi pas lama-kelamaan kecium floral lavendernya aku suka.

Love this packaging

Pas pertama sniff baunya kyk cowo, Tapi makin lama makin ada sedikit manisnya.. sebenernya baunya bukan aku bgt, tp krn suka packagingnya trs beli deeh, dan belinya online jadi gak tau aromanya gimana