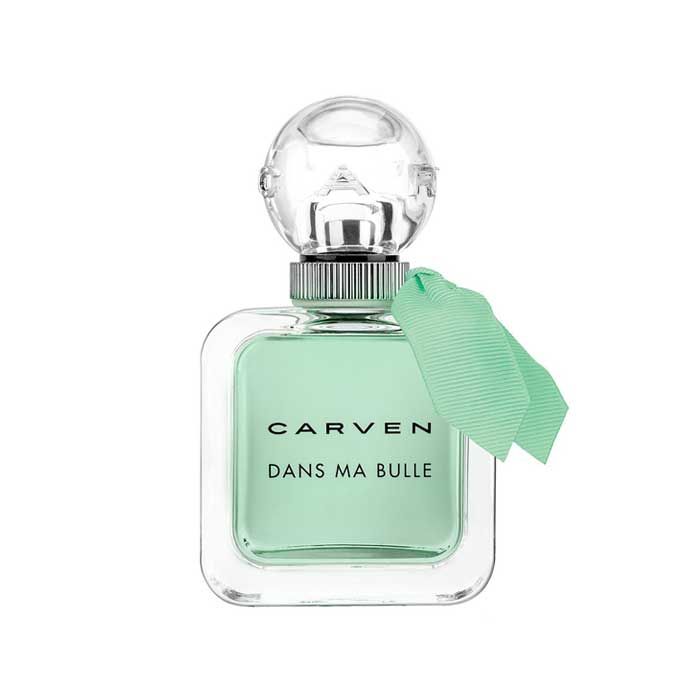 Carven Dans Ma Bulle EDT 100 ml
CARVEN
Dans Ma Bulle L'E`au de Toilette is an invitation to the Carven girl's new adventure into her light and soft world. An ode to joy and fantasy. It's a floral fruity fragrance for women.
Dans Ma Bulle Eau de Toilette is spontaneous, refreshing, and sparkling. A new interpretation of the sweet gourmet almond of Dans Ma Bulle in a lighter and airy Eau de Toilette. Right away, Pear, Litchi, and Mandarin notes delight your senses, creating a harmonious blend of juicy, slightly acidic fruit and an evocative sense of joie de vivre. The fragrance's heart notes are idealistic—romantic Peony and a sweet Almond accord come together in gentle harmony. Base notes of Iris and Musk create a comforting backdrop.
Top Notes: Pear, Litchi, and Mandarin
Middle Notes: Peony, Almond
Base Notes: Iris, Musk
How To Use
Spray on the body or clothing. Avoid contact with eyes or irritated skin. If occurs, wash with water to clean. Keep away from fire or flame source.
CARVEN
Over the course of its long history, the fashion brand has always stayed loyal to the original image imprinted by its founder, madame Carven, a truly charming person with no pretentions and a great taste. Today, the Carven woman is an elegant city-dweller. A woman with a young spirit and a captivating presence, laughing gracefully, admired for her sense of style and for her typically Parisian je ne sais quoi. For this kind of woman there is only a kind of perfume.
All Reviews
Sooo fressshhh

Liat dari botolnya kayanya bakal wangi fresh atau garden forest gitu ya,tapi ternyata ini manis dan musky! Tipikal2 wangi akuuu deh! Dan ada vanilla+sandalwood juga yg selalu jadi perhatian aku kl beli parfum. Lumayan mirip2 tapi beda notes sm Twilly d'hermes. Ketahanan nya lumayan,aku suka karena end note nya wangi rempah gitu