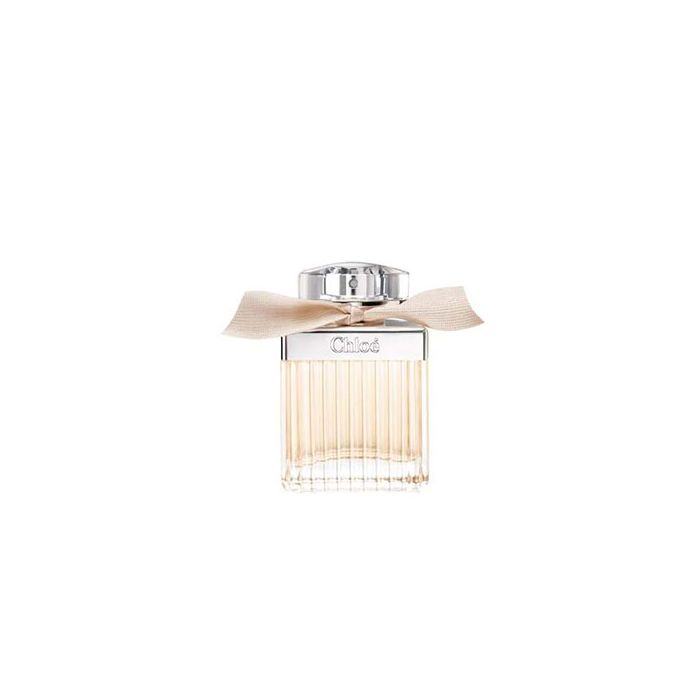 A floral fragrance for women.
This is a feminine and romantic perfume with an intensive floral aroma, the fragrance with character, like so many of the old, fragrances.
Top Notes : Honeysuckle, Orangle Blossom, Ylang-Ylang, Hyacinth, Lilac, Coconut, Bergamot, Aldeydes And Juicy PeachMiddle Notes : Jasmine, Rose, Narcissus, Tuberose And Oriss RootBase Notes : Oakmoss, Sandalwood, Amber, Musk, Cedar And Benzoin
How To Use
Spray on the body or clothing. Avoid contact with eyes or irritated skin. If occurs, wash with water to clean. Keep away from fire or flame source.
CHLOE
Founded by Parisian designer Gaby Aghion, Chloé's ultra-modern feminine fashion ruled runways and set the trends in 1950's Paris. In 1975 the house debuted its signature perfume, a fragrance that continues to evoke the romanticism of the Chloé woman.
All Reviews
FRESH SEMERBAK

Aroma yang kaya dan selembut sutra dapat dinikmati bersamaan
Benang sari dan putik adalah bagian bunga yang paling lembut dan kaya, semua itu Anda dapatkan di dalam Chloe Fleur De Parfum. Aroma terkuatnya berasal dari ekstraksi benang sari dengan campuran buah yang tercium seperti wangi rasberi segar.

Tambahan lagi, Anda juga dapat mencium aroma susu dari bunga sakura yang menciptakan kesan sensual dan elegan, serta selembut sutra. Terdapat pula campuran aroma rempah di dalamnya sehingga parfum ini cocok untuk Anda yang tidak terlalu menyukai wangi feminin.


Must-buy

Ini enak banget sih wanginya, berasa mewah, dan awet pula. Must-have in your staple!

Favorite

Bought this for my mom's birthday and she loves it. Smells so freaking good yet delicate. Very long-lasting you want to smell it again and again <3

Best Parfume

Cinta bgt sama chloe EDP ini.
Wangi lembut feminim cocok dipakai dipagi hari bikin hati jadi tenang dengan ingredients tone jasmine, orage blossom, rose, jasmine, sandalwood dan ingredients lainnya yg bener bener match

Floral lembut keibuan

Pertama coba parfum ini waktu di Berlin dan ngga beli karena masih mikir-mikir dulu. Baru 2 tahun kemudian aku beli. Ini tipe parfum aman, ngga neko-neko dan cukup bisa diterima semua orang. Aku agak nyesel sejujurnya, karena ini blind buy gitu. Aku beli online tanpa ke store untuk coba dulu. Yang aku inget, dulu aku suka banget wangi ini. Wangi2 wanita kantor rapi pakai setelah blazer clean cut warna nude dengan dalaman putih (tanktop atau kemeja longgar) umur 40-an yang sukses (jabatan udah tinggi), mandiri tapi juga keibuan. Cuma sekarang rasanya kurang sreg. Terlalu kenceng wanginya buatku (selera bisa berubah yah seiring waktu
Related Products