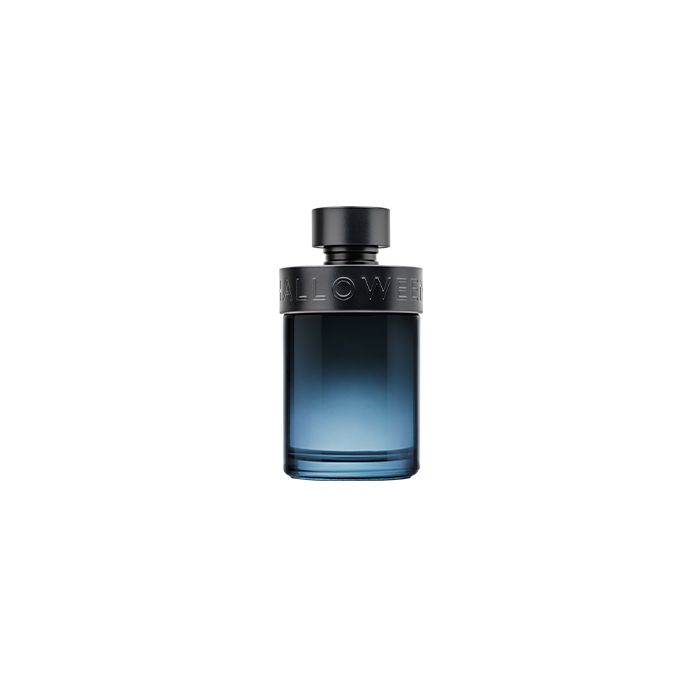 Being young is to be free, to be bold, to face the challenge.A warm spicy fragrance for men.
To capture the sensual mystery of an urbanite night, Nicolas Beaulieu has created an addictive cocktail that awakens the senses and acts as an olfactory hook that catches you.The race begins with the fresh notes of Lemon, Cardamom and Lavandin and evolves towards a warm heart, where cinnamon bark and two chords created by the perfumer roar like an engine: Black Jack is a unique combination of Whisky, Roasted Coffee and Leather, while the mineral chord plays with the concrete of the city and vibrant amber notes.The background of the fragrance hides the gourmand soul of the Tonka Bean, the sensuality and character of modern Amber and the oriental touch of Incense Smoke
Key Notes: Cardamon, Lemon, Cinnamon, Mineral Accord, Tonka Bean, Amber
How To Use
Spray on the body or clothing. Avoid contact with eyes or irritated skin. If occurs, wash with water to clean. Keep away from fire or flame source.
HALLOWEEN
HALLOWEEN is the perfume brand which best represents MAGIC, MYSTERY and a YOUTHFUL SPIRIT. HALLOWEEN is a dynamic brand, with a PASSION FOR DISCOVERING new experiences.
All Reviews
Parfumnya unisex!

Ini tipe parfum cowo tp aku jg bisa pake. Karena musky nya dapet dan ada manisnya karena ada vanilla<3 dan ada cinnamon yang bikin kesannya makin warm. Tonka bean sama amber udah jd notes fav aku sih dalam per-parfuman

Recomended

Wanginya soft & maskulin pas bgt dgn karakter saya. Sangat rekomen sampai saya membeli 2 secara langsung

great but sample before buying

Halloween man X membawa note kopi yang tidak seperti parfum kopi biasanya, disini note coffee kecium seperti biji kopi yg di roast.

Superb perfume!

sangat enak bgt, seenak itu.., aroma gourmand kopi, untuksoal scent sih g ada komplain apapun.. 2 jempol buat si Halloween Man X ini

Paforit

Pertama denger namanya kesanya agak serem, hallowen.
Pas nyium aromanya langsung jatuh cinta, wanginya sweet dan awet dipake seharian.
Related Products