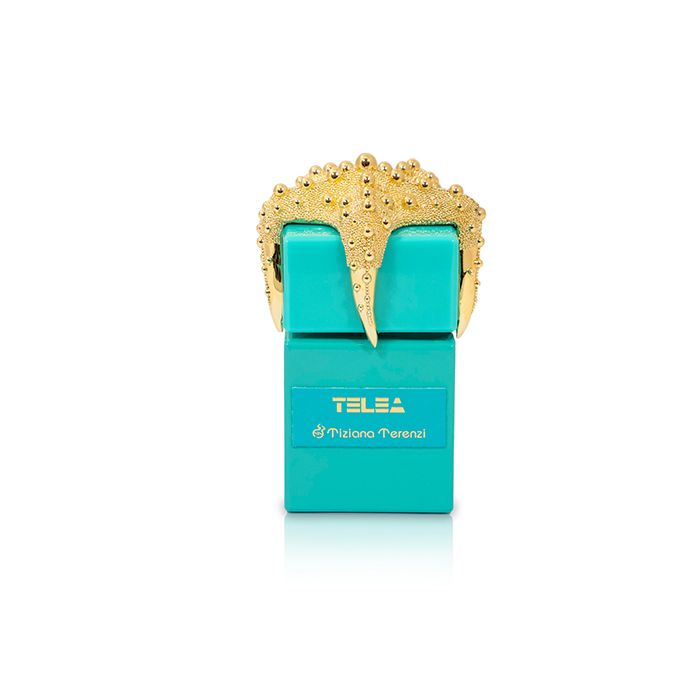 A woody floral musk fragrance for men and women.
Telea is the fragrance of enchanted wonder, inspired by the boundless freedom that only the sea can give.
Top Notes: Calabrian Bergamot, Sicilian Orange, Hawthorn Flower, Bulgarian Rose, Romagna Pear
Middle Notes: Amber, Locrid Jasmine, Peruvian Heliotrope, Red Patchouli, Ylang-Ylang
Base Notes: Amber, Musk, Vetiver Tahiti, Mahogany, Tuscan Oak, Cambodian Agar Wood, Oak
Size
100 ML
How To Use
Spray on the body or clothing. Avoid contact with eyes or irritated skin. If occurs, wash with water to clean. Keep away from fire or flame source.
TIZIANA TERENZI
The creation of these perfume essences comes from the never ending quest to depict and capture emotions. These perfumes embody the powerful Faustian desire to try to hold on to a beautiful moment, and the constant exploration of the self and the non-self. The perfume uses its full power to evoke the experience of being by the fire: a moment which represents a life lived to the fullest and intense, squeezing the last drop, living in the moment, the sharing of an intimate moment with the rest of the cosmos. To experience a perfume with this kind of structure requires time, patience, perseverance, and wisdom. In fact, it does not reveal its essence to just anyone. You cannot just decide to wear it. IT will be the one to choose YOU if it feels you have the right soul to truly understand it..