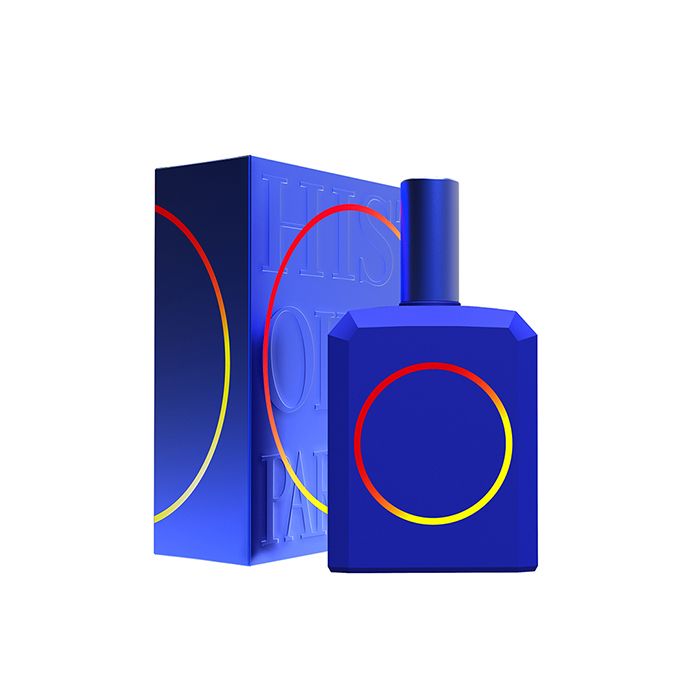 This is the perfume of fire.
This is a molten ring, the dawning of a new energy. A Bloody Orange sun rises over Rose and Saffron's blazing circle, liberating Leather's endless power.
Key notes: Rose, Saffron, Leather
Top notes: Blood Orange
Middle notes: Rose, Saffron
Base notes: Patchouli, Leather
How To Use
Spray on the body or clothing. Avoid contact with eyes or irritated skin. If occurs, wash with water to clean. Keep away from fire or flame source.
HISTOIRES DE PARFUMS
HISTOIRES de PARFUMS An olfactive library that is telling stories about famous characters, mythical years, poems and music. The collection created by Gérald Ghislain is governed by no rules other than inspiration. With his luxuriant imagination, this loquacious individual has chosen to bring his stories to life in perfumes, a sensitive and sensual medium. Histoires de Parfums releases its fragrances in a Deluxe edition to be read on skin.
All Reviews
Very modern rose-leathery fragrance. Totally unisex. I enjoyed this perfume throughout the summer. Was almost everyday go to scent. If you like modern,long lasting fragrances-you will not be disappointed.

Sampling this for the first time today it smells almost identical to Mancera Gold Intensitive Aoud. After 10 hours its still there.
Related Products