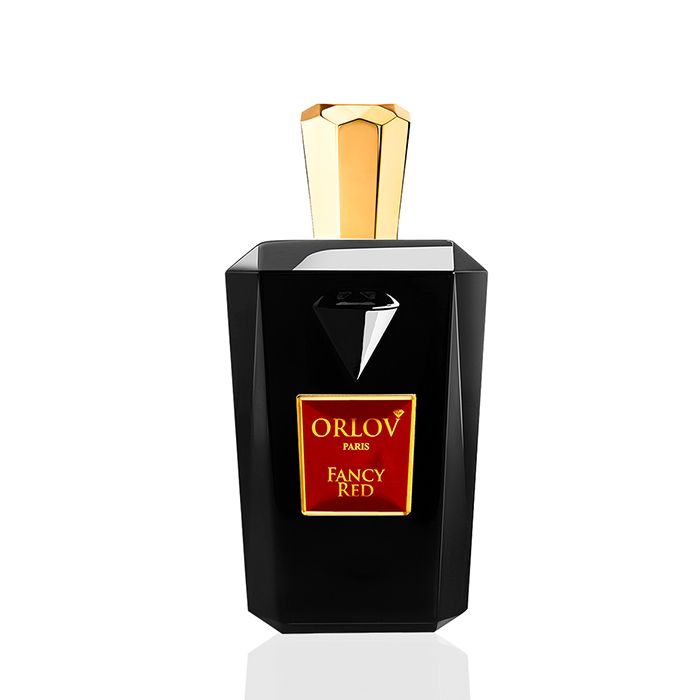 Orlov Fancy Red EDP 75 ml
ORLOV
FANCY RED combines the sparkling, luminous notes of rosemary and jasmine with the sweeter notes of musk and vanilla.
This Eau de Parfum is inspired by the cool breeze, clear sparkling water and lush foliage of the French Riviera.
"St Tropez has always been a magical place for me. There are few cities in the world that evoke such strong emotions and memories. The boats, the sights and smells of the sea are so poignant. I tried to capture that in the perfume." - Ruth Méaulle
Top Notes: Bergamot, bitter orange, pink pepper
Middle Notes: Jasmine, ylang-ylang
Base Notes: Cedar woods, amber woods
Size
75 ML
How To Use
Spray on the body or clothing. Avoid contact with eyes or irritated skin. If occurs, wash with water to clean. Keep away from fire or flame source.
ORLOV
In 2009, at a chic, trendy Parisian party, Thomas Méaulle met a young woman with an unusual name: Ruth Sery de Solokou. He went over to her. She was stylish and audacious, shaking up conventions, and he nicknamed this feline beauty "The Black Panther." He was fascinated by gemstones and perfume, and worked in finance. She was a diamond expert, a recent graduate of HRD Antwerp, passionate about perfume and had just moved to Paris. Thomas, attracted by her perfume, asked what she was wearing. Attracted in turn, Ruth returned the question, which led to a conversation about their shared passion for gemstones and perfume that lasted all night long. Next, she invited him to discover her world, the stones she works with and the jewellery she creates. And that was when Thomas found a lost diamond beneath a perfume box. He inspired emotion in her and encouraged her! He was the one who supported her, and together they created the house of Orlov (literally "OUR LOVE"), a symbol of their love for perfumes and gemstones.
Enter OTP Code
We have sent an OTP code to Please enter the verification code to continue. Wrong number?
Choose Email
Seems that you already registered at our offline store with this email: