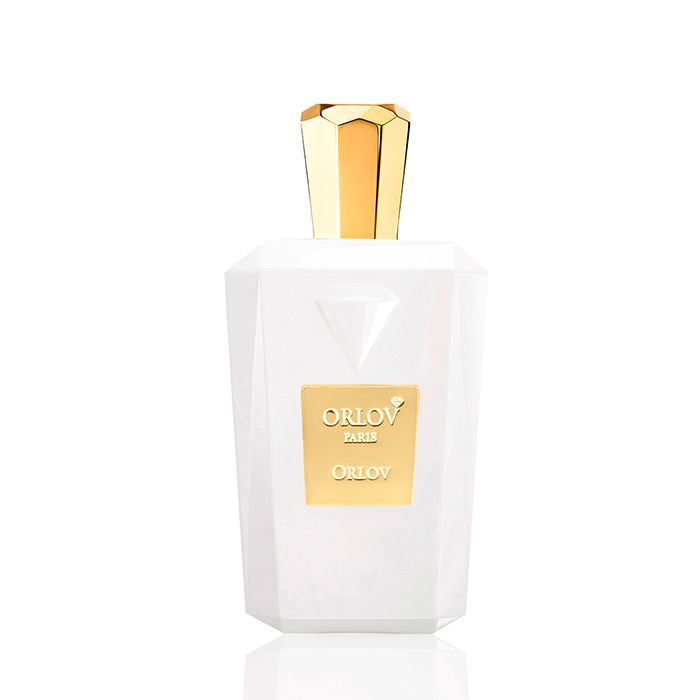 Orlov Orlov EDP 75 ml
ORLOV
The Eau de Parfum melts on the skin with a hint of amber and musk like a kiss on the skin.
ORLOV is the bright side of the sun. This fragrance imitates the caress of the sun on the skin in winter. The luminous opening of bergamot reflects the light of winter and warms the heart of this floral bouquet, the nuances of rose petals and the fresh green petals of addictive jasmine! ORLOV transports you to a vacation in the French Alps, in Courchevel, where the rays of light are reflected in a soothing atmosphere
Top Notes: Bitter orange, black currant, raspberry
Middle Notes: Jasmine samba, rose petals
Base Notes: Woody Notes and Musk
Size
75 ML
How To Use
Spray on the body or clothing. Avoid contact with eyes or irritated skin. If occurs, wash with water to clean. Keep away from fire or flame source.
ORLOV
In 2009, at a chic, trendy Parisian party, Thomas Méaulle met a young woman with an unusual name: Ruth Sery de Solokou. He went over to her. She was stylish and audacious, shaking up conventions, and he nicknamed this feline beauty "The Black Panther." He was fascinated by gemstones and perfume, and worked in finance. She was a diamond expert, a recent graduate of HRD Antwerp, passionate about perfume and had just moved to Paris. Thomas, attracted by her perfume, asked what she was wearing. Attracted in turn, Ruth returned the question, which led to a conversation about their shared passion for gemstones and perfume that lasted all night long. Next, she invited him to discover her world, the stones she works with and the jewellery she creates. And that was when Thomas found a lost diamond beneath a perfume box. He inspired emotion in her and encouraged her! He was the one who supported her, and together they created the house of Orlov (literally "OUR LOVE"), a symbol of their love for perfumes and gemstones.