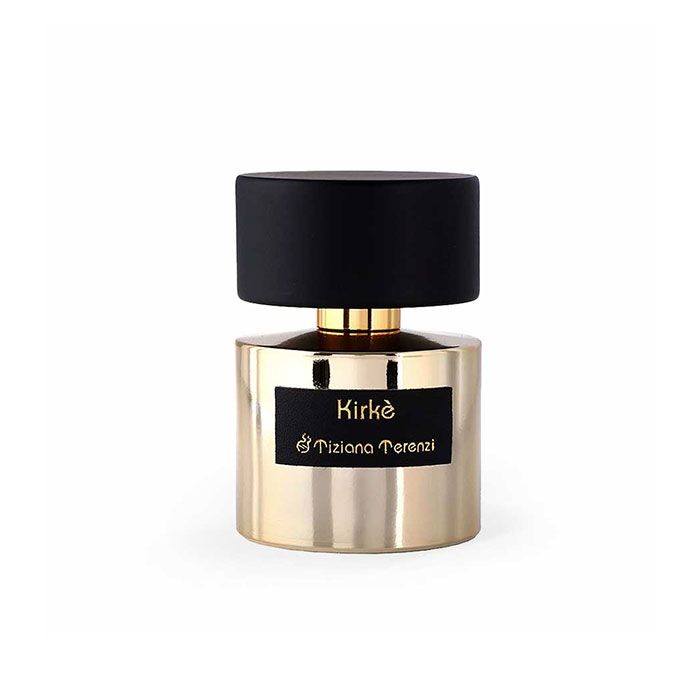 This is a magical and sensual perfume that is like the goddess that inspired it.
It is characterised by a lush bouquet of sweet fruit including Passion Fruit, Peaches and Pears, mixed through skilful alchemy with Raspberries and Cassis.
Top Notes: Passion Fruit, Peach & Raspberry, Cassis, Pear, Warm sand
Middle Notes: Lily of the Valley
Base Notes: Heliotrope, Sandalwood, Vanilla, Patchouli & Musk
How To Use
Spray on the body or clothing. Avoid contact with eyes or irritated skin. If occurs, wash with water to clean. Keep away from fire or flame source.
TIZIANA TERENZI
The creation of these perfume essences comes from the never ending quest to depict and capture emotions. These perfumes embody the powerful Faustian desire to try to hold on to a beautiful moment, and the constant exploration of the self and the non-self. The perfume uses its full power to evoke the experience of being by the fire: a moment which represents a life lived to the fullest and intense, squeezing the last drop, living in the moment, the sharing of an intimate moment with the rest of the cosmos. To experience a perfume with this kind of structure requires time, patience, perseverance, and wisdom. In fact, it does not reveal its essence to just anyone. You cannot just decide to wear it. IT will be the one to choose YOU if it feels you have the right soul to truly understand it..
Kamu Mungkin Juga Suka
Semua Ulasan
Eye Color :

Hair Color :

Skin Tone :

Skin Type :

Uniqe smelling perfume

Pertama nyium aromanya aneh, tp bikin penasaran. makin lama aromanya makin enak, rasa floral nya kuat bgt. bahkan di baju yg udah dicuci aroma masih nempel sedikit2. awet bgt ini parfum. joss