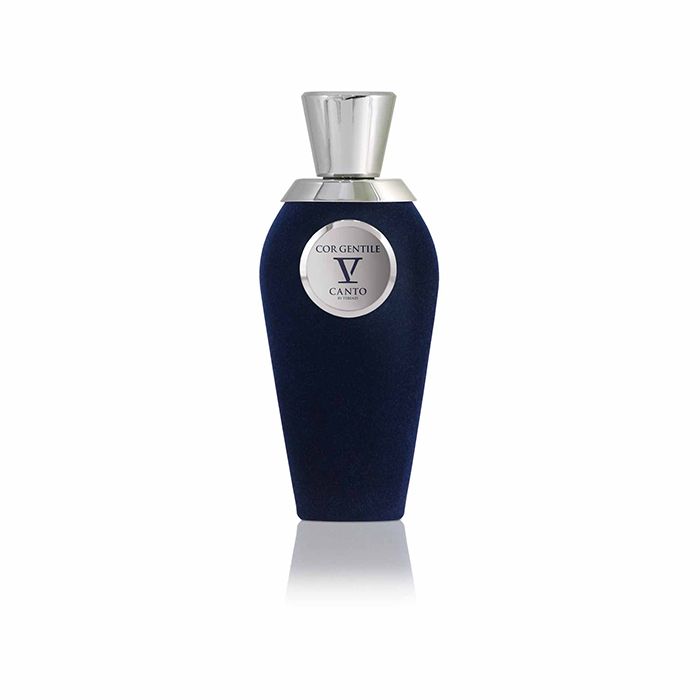 V Canto Cor Gentile Extrait de Parfum 100 ml
V CANTO
A floral, powdery an warm spicy fragrance for men and women.
The gentle and delicate heart that animates lovers is told in this perfume with a complex structure. You feel all the strength of a caress in this extract, delicate and sweet , but at the same time strong and unshakable like the stone. Subtle balance between gentleness and firmness, between delicacy and character, this is the right synthesis of this perfume.
Top Notes: Black Pepper, Soft Musks, Juniper Berries, Myrrh
Middle Notes: Camellia, Rose, Lily, Carnation, Velvet, Linen
Base Notes: Sandalwood, Patchouli, Vanilla, Russian Leather
How To Use
Spray on the body or clothing. Avoid contact with eyes or irritated skin. If occurs, wash with water to clean. Keep away from fire or flame source.
V CANTO
V Canto is inspired by the most beautiful love stories ever written, the love for the authentic origin, for the deep roots and for the native land. In fact, for over 700 years, the Terenzi family has lived near the Gradara Castle, one of the most evocative in Italy. Even the Supreme Dante Alighieri dedicated to this magical place a song from his Comedy, that of Paolo and Francesca, figures sculpted from immortal verses. From these views and from these verses, V Canto was born.