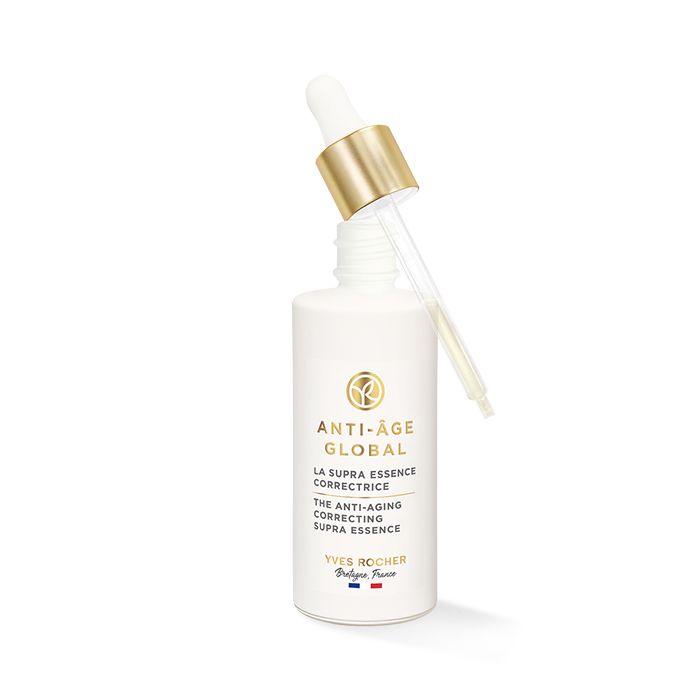 Yves Rocher Anti-Age Global The Anti-Aging Correcting Supra Essence 50 ml new
YVES ROCHER
THE ANTI-AGING CORRECTING SUPRA-ESSENCE untuk membantu memperlambat tanda penuaan pada kulit.
AQUA/WATER/EAUGLYCERINPROPYLENE GLYCOL.ANTHEMIS NOBILIS FLOWER WATERPEG-60 HYDROGENATED CASTOR OILSODIUM ASCORBYL PHOSPHATEAPHLOIA THEIFORMIS LEAF EXTRACTHYDROXYACETOPHENONEINOSITOLCAESALPINIA SPINOSA GUMPARFUM/FRAGRANCEPOLYACRYLATE CROSSPOLYMER-6SALICYLIC ACIDZEA MAYS (CORN) STARCHPYRUS MALUS (APPLE) FRUIT EXTRACTMICAXANTHAN GUMSYRINGA VULGARIS (LILAC) EXTRACTSODIUM HYDROXIDEGLYCYRRHIZA GLABRA (LICORICE) ROOT EXTRACTSILICALINALOOLGERANIOLCITRIC ACIDSODIUM BENZOATEPOTASSIUM SORBATEISOEUGENOLBENZYL ALCOHOLCI 77891 (TITANIUM DIOXIDE)
Size
50 ML
How To Use
Aplikasikan pada wajah dan leher di pagi dan malam hari.
YVES ROCHER
Yves Rocher is a worldwide cosmetics and beauty brand, founded in 1959 by the French entrepreneur Yves Rocher in La Gacilly. Yves Rocher invented a new form of beauty, with the highest respect for women and nature. It is the only global cosmetic brand to control the entire life cycle of its products: from the plant to the skin of its 30 million clients. This specificity allows Yves Rocher brand to lower enviromental impact and offer every woman quality products at an accessible price. Find out more about La Gacilly, Our Story with Plants, and Our Value & Commitment.