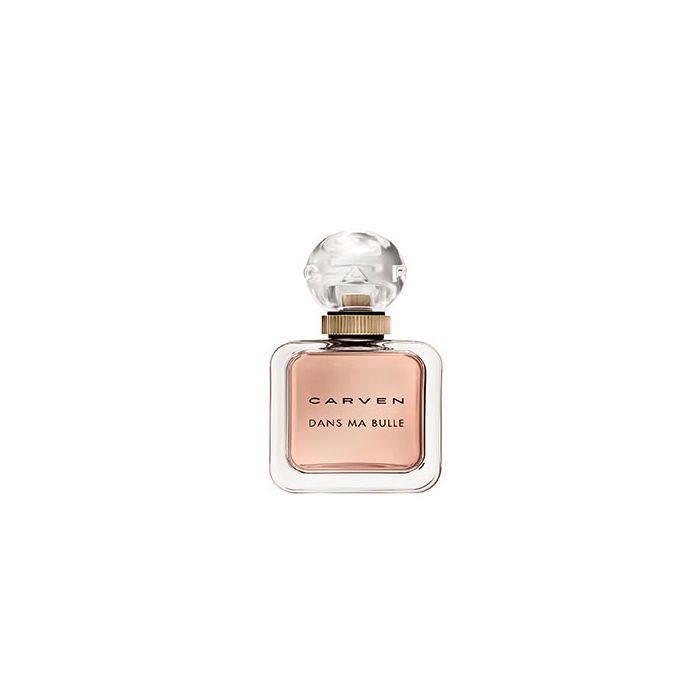 Carven Dans Ma Bulle EDP 100 ml
CARVEN
A floral fragrance for women.
The new perfume Dans Ma Bulle is an invitation to live and share in the world of the Carven girl. This fragrance offers a new addiction, a concentrate of freshness, fantasy and sensuality. For curious and daring girls, knowing how to mix Parisian chic and relaxation.
Top Notes: Litchi Rose, PeonyMiddle Notes: Sugared Almond Accord, Heliotrope, Jasmine sambacBase Notes: Vanilla, Sandalwood
How To Use
Spray on the body or clothing. Avoid contact with eyes or irritated skin. If occurs, wash with water to clean. Keep away from fire or flame source
CARVEN
Over the course of its long history, the fashion brand has always stayed loyal to the original image imprinted by its founder, madame Carven, a truly charming person with no pretentions and a great taste. Today, the Carven woman is an elegant city-dweller. A woman with a young spirit and a captivating presence, laughing gracefully, admired for her sense of style and for her typically Parisian je ne sais quoi. For this kind of woman there is only a kind of perfume.
All Reviews
Powdery, floral, oriental

Pertama spray keluar aroma fresh, floral-fruity, ga lama dari first spray itu keluar lah wangi heart notes nya yaitu aroma powdery, floral, oriental yg bakal kamu suka karena aromanya kaya bedak bayi-floral yg safe gitu wanginya. terakhirnya keluarlah base notes nya yaitu aroma warm dan powdery nya masih ada. It's a safe and comforting scent. You will love it and the bottle is appealing...

Good

Its sweet but not overly sweet and still have floral scent on it. i think this is a safe for blind buy, because the smell is familiar