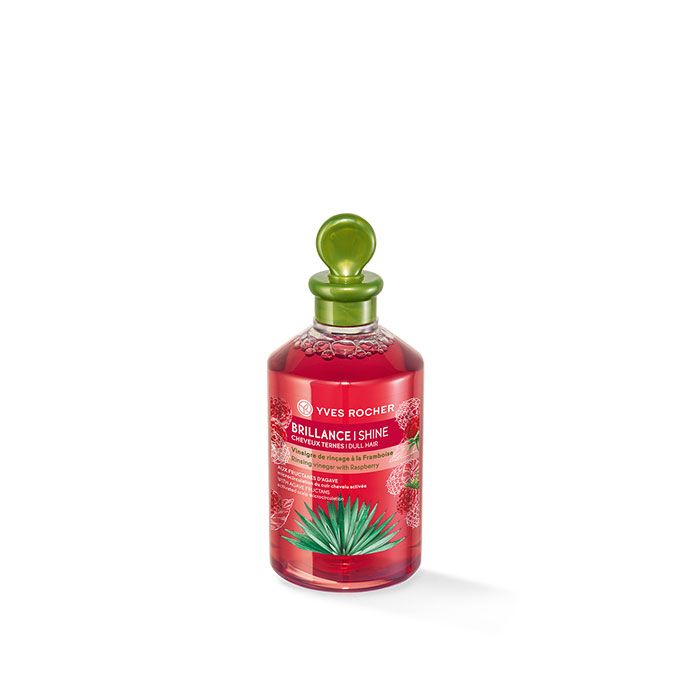 Yves Rocher Radiance Rinsing Vinegar
YVES ROCHER
The perfect combination of BRILLANCE SHINE
The new formula included agave fructans, this new powerful active ingredient doubles the scalp's microcirculation*, so hair gets all its strength, right in the scalp itself.
A perfectly nourished bulb and the hair can grow in stronger and more beautiful.
This raspberry rinsing vinegar counteracts the factors that dull your hair's radiance resulting in hair that's naturally shiny.
*In vitro tests
– 99% of ingredients from natural origin
– 0% Silicone, 0% Paraben
– Formula tested under dermatological control
– Suitable for all types of hair, especially dull hair
– Recyclable bottle containing recycled plastic
How To Use
Apply 2-3 times a week, after your shampoo and conditioner. Spread over the hair, including the scalp, before the last rinse. Massage for 2-3 minutes. then rinse with water. Avoid using within 1-2 weeks after dyeing
YVES ROCHER
Yves Rocher is a worldwide cosmetics and beauty brand, founded in 1959 by the French entrepreneur Yves Rocher in La Gacilly. Yves Rocher invented a new form of beauty, with the highest respect for women and nature. It is the only global cosmetic brand to control the entire life cycle of its products: from the plant to the skin of its 30 million clients. This specificity allows Yves Rocher brand to lower enviromental impact and offer every woman quality products at an accessible price.