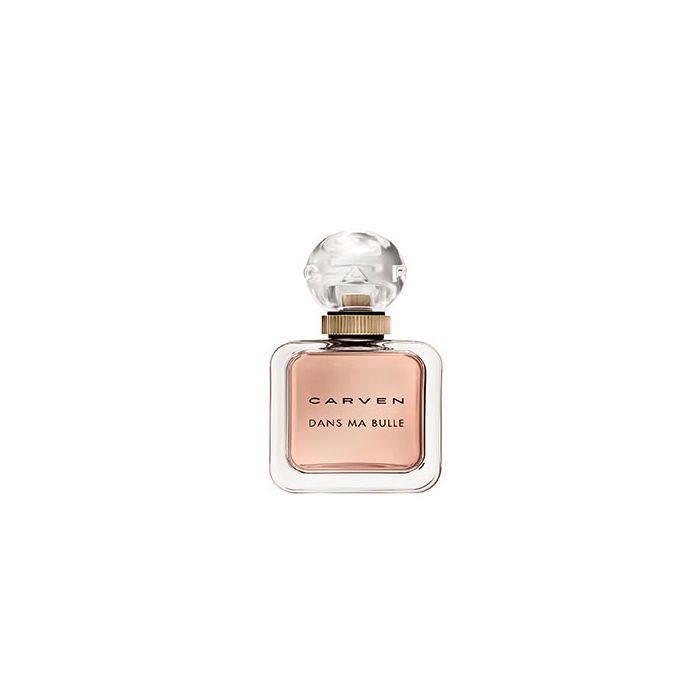 Carven Dans Ma Bulle EDP 100 ml
CARVEN
A floral fragrance for women.
The new perfume Dans Ma Bulle is an invitation to live and share in the world of the Carven girl. This fragrance offers a new addiction, a concentrate of freshness, fantasy and sensuality. For curious and daring girls, knowing how to mix Parisian chic and relaxation.
Top Notes: Litchi Rose, PeonyMiddle Notes: Sugared Almond Accord, Heliotrope, Jasmine sambacBase Notes: Vanilla, Sandalwood
How To Use
Spray on the body or clothing. Avoid contact with eyes or irritated skin. If occurs, wash with water to clean. Keep away from fire or flame source
CARVEN
Over the course of its long history, the fashion brand has always stayed loyal to the original image imprinted by its founder, madame Carven, a truly charming person with no pretentions and a great taste. Today, the Carven woman is an elegant city-dweller. A woman with a young spirit and a captivating presence, laughing gracefully, admired for her sense of style and for her typically Parisian je ne sais quoi. For this kind of woman there is only a kind of perfume.
All Reviews
So fresh and feminine

Suka banget sama parfume ini, dan ini botol kedua aku. Wanginya lembut, feminine dan tahan lama. Bakal repurchased lagi kalau habis walaupun ada parfume yang lain yang ini harus tetap ada.

BAGUS BGTTT

LOVE LOVE LOVE this perfume!! Wanginya mewah bgt, feminin, & soft.. Biasanya pake Daisy dr Marc Jacobs, tp begitu cb wanginya Carven ini, langsung jatuh hati haha..

Would like to recommend this!!

My signature scent

Wanginya ini bikin mood naik banget dan menjaga moodku seharian, wanginya awet dan ini emang wangi sesuai karakter aku sukakk !!!

Suka banget parfum carven

Wanginya lembut, menenangkan, ada seger seger nya dikit. Dan yg paling penting adalah aroma nya gak ngebosenin krn aku mudah bosen sm aroma parfum. Kdg pnya bbrp parfum pun malah jobless mereka krn gk aku pake

Powdery, floral and fresh fragrance

Parfum yang ini tu wangi bunga yang seger dan powdery banget. Bawaannya kalau pakai parfumr ini tu pengen pake baju yang feminim macem dress kembang2 gitu. Tahan lama juga parfum ini.